District Wide Broadcast Message
Welcome to San Dieguito H.S. Academy
---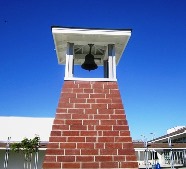 San Dieguito High School Academy (SDA) is a school of choice. It is a comprehensive, public, four-year high school. SDA offers our students a smaller school size, a challenging and relevant curriculum that is delivered by a caring staff, adult-student connections via homeroom, and flexible 4 x 4 schedule that allows in-depth academic exploration. It is a learning community which encourages active student involvement, leadership, and team work. SDA values rigorous academic and personal student attention. Career awareness ties the classroom to the community through our Career Pathways Program.
Up-coming Late Start Days: April 5 and 26
Minimum Day/End of Third Quarter: April 7 (end of quarter minimum day schedule)
Spring Break: April 10-14
New! Fourth Quarter Newsletter - Read all the interesting articles, sports update, pictures, Teacher of the Year and Classified Employee of the Year information, principal's message, SDA Foundation message, calendar items and more!
AP registration: AP LATE registration is NOW open.
Late AP Exam Registration Deadline is this Tuesday, March 28. No orders will be accepted after March 28.
Residency Verification:
The San Dieguito Union H.S. District is now conducting its annual residency verifications for all continuing SDUHSD students and any new students enrolling for the 2017-18 school year. Parents must submit residency documentation by March 31, 2017 in order to schedule classes for the 2017-18 school year.
ISPE Notice:
In an effort to streamline the enrollment of students in classes for the 2017-18 school year, the window to submit applications and supporting documents for Independent Study Physical Education (ISPE) has been moved up. ISPE applications will be accepted beginning on April 17, 2017. The deadline to submit an ISPE application will be June 2, 2017. If you have any questions, contact Assistant Principal Robert Caughey at robert.caughey@sduhsd.net. Additional information and ISPE forms can be found on the SDUHSD District Website: http://www.sduhsd.net/Parents--Students/Independent-Study-PE/