District Wide Broadcast Message
Welcome to San Dieguito H.S. Academy
---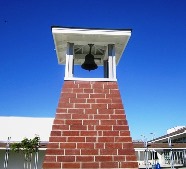 San Dieguito High School Academy (SDA) is a school of choice. It is a comprehensive, public, four-year high school. SDA offers our students a smaller school size, a challenging and relevant curriculum that is delivered by a caring staff, adult-student connections via homeroom, and flexible 4 x 4 schedule that allows in-depth academic exploration. It is a learning community which encourages active student involvement, leadership, and team work. SDA values rigorous academic and personal student attention. Career awareness ties the classroom to the community through our Career Pathways Program.
No School: September 22
Late Start Days: October 4 and 18
Tutoring begins on Monday, September 18!
Thanks to the generosity of our SDA Foundation, subject tutoring begins Monday. The hours are from 3:30 to 5:00 p.m. in the Media Center (Learning Commons). Subjects are tutored by SDA teacher as follows:
Monday: Spanish
Tuesday: Science
Wednesday: Social Science
Thursday: English
Math tutoring continues on Tuesday, Wednesday, and Thursday (by SDA math teachers) from 3:15 to 4:15 p.m. in the Flex Lab.
First Quarter Parent Newsletter - Check out our first newsletter of the year. It is full of interesting articles, pictures, sports news, Foundation information and calendar items!
Public Notices -
Click here
and then on the Public Notice you want to view.