District Wide Broadcast Message
Welcome to San Dieguito H.S. Academy
---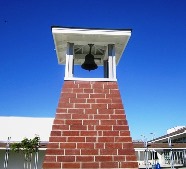 San Dieguito High School Academy (SDA) is a school of choice. It is a comprehensive, public, four-year high school. SDA offers our students a smaller school size, a challenging and relevant curriculum that is delivered by a caring staff, adult-student connections via homeroom, and flexible 4 x 4 schedule that allows in-depth academic exploration. It is a learning community which encourages active student involvement, leadership, and team work. SDA values rigorous academic and personal student attention. Career awareness ties the classroom to the community through our Career Pathways Program.
Congratulations to the Class of 2018. We are proud of you. Best of luck in the future!
We wish you all a very happy summer! See you at Taking Care of Business Days in August. See calendar for date and times. TCB forms and information will be posted on the website by late July.
SDA is hosting 38 Austrian students
next school year (September 22-October 6, 2018). We are looking for SDA families to host students for 2 weeks. For more information about hosting click on this link:
http://www.imagedoctors.com/sandieguito/home.html
In our continued effort to be good neighbors, please refrain from parking in the parking lot of Ocean Knoll Elementary School. Those spots are reserved for Ocean Knoll staff and families. Thank you.
Public Notices -
Click here
and then on the Public Notice you want to view.